Welcome to Cà Drolo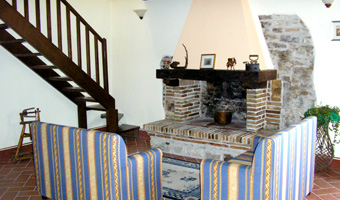 Pesaro and Urbino Farm Holidays is a small firm which is managed by a family who have restructured a ruin changing it in an own premises. The reorganization has been performed in conformity to the laws of the Marche Region for cultural assets and their tutelage. The cottage, in its exterior side, has not sustained changes, and people can admire its 200 years old history. Cà Drolo is opened all over the year providing rooms and restoration to whom want to live close to the nature, in the country quietness. Our main characteristic is to make comfortable the stay of our Customers, thanks also to a quiet and relaxing area, called "Valle del Marecchia", situated quite nearby Rimini and the San Marino Republic.

We wait for you also for a simple visit. We will glad to offer you a good wine glass.

The Farm

It is composed about of 23 hectares on a hill territory; the farm is based on the fodder and cereals production, and then used as food for our animals breeding. A rich woody area guarantees the firewood and several hectares are cultivated as vegetables growing, in this way our table has always a suitable side dish. Also our small vineyard of Sangiovese is noteworthy. During the first months of the year it offers an agreeable wine.